Website now using Hugo
-

Reading time: 1 mins.
Hugo is a static website generator written in Go. It seemed easier to use than Pelican, especially with the image gallery i would like to revive one day.
For the record, my old site: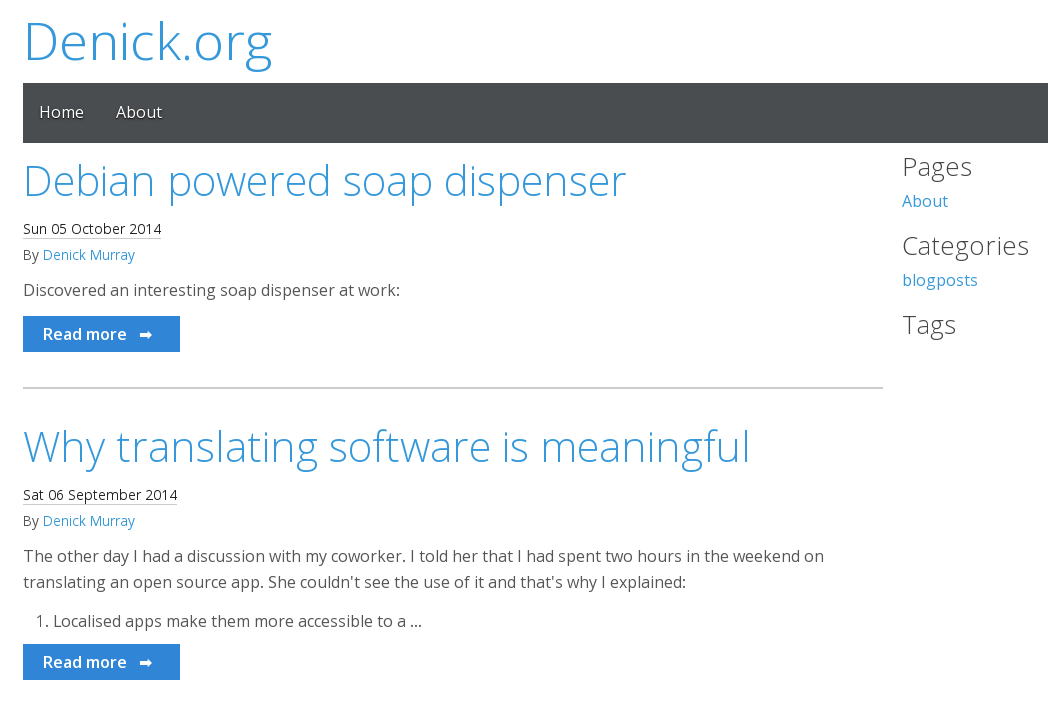 Web site up till 2015-05-25.
Of course I still write this in Vim and/or Krusader's editor!